For over twenty years, ACM has been a leader in New Hampshire, Massachusetts, and Maine for asbestos removal, environmental remediation, and safe eco-friendly demolitions.
Our team of experts has a deep understanding of both economic and environmental realities, making us the go-to choice in the region.  We proudly meet or exceed all industry standards, going above and beyond to protect your investments and the environment.  We absolutely believe that sustainable development is possible, and we're doing our part every day to help make it happen.
From small residential-level asbestos cleanup jobs to the safe demolition of even the largest commercial and industrial buildings, we have the tools, talent, and expertise to do every job on time, within budget, and while always adhering to strict environmental standards.
Partner with the ACM team for: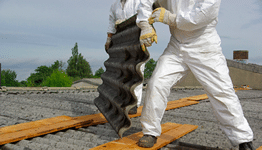 Asbestos is endemic in the United States, a highly toxic substance which was unfortunately used extensively in construction throughout the 20th Century.  Even today, tens of thousands of people die every year from asbestos exposure.  If you own property with asbestos contamination, removing it should be a top priority.
We are the local experts in asbestos removal, with extensive training on finding, handling, and eliminating the material.  Every job is done with a strict emphasis on preventing its escape into the environment and leaving you with property which is safe for habitation.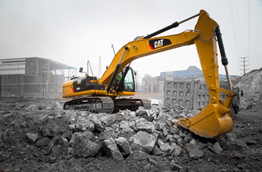 Our expertise extends beyond asbestos.  We're qualified to handle cleanup of a wide variety of toxic or polluting substances, including Polychlorinated Biphenyl (PCB) and lead, including lead-based paints.
We can handle ground and water cleanup as well, or remove storage tanks of hazardous materials.  Our crews have wide experience with numerous dangerous substances, with state-of-the-art tools necessary to remove them with minimal other disruption to the building or surrounding landscape.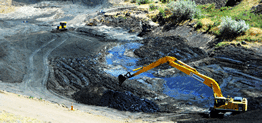 Demolishing a modern building is a difficult, dangerous job.  Beyond the physical requirements, most buildings contain numerous substances which cannot be released into the atmosphere.  We provide safe, ecologically-friendly demolition services for buildings of all sizes.
We plan extensively before beginning any demolition, and fully discuss any needed environmental abatement beforehand.  We work with you to ensure the job is done to your specifications, while protecting you, your people, and the land.
ACM is a Partner You Can Trust
Our clients come back to us time and again, whenever they need our demolition or environmental remediation services.  Why?
A stellar safety record.  We truly put safety first, with extensive surveys and pre-planning to ensure every job goes as smoothly as possible.
Excellent customer service.  We always maintain strong lines of communication, and keep you fully in the loop on every job.
On time, on budget.  Our dedication to planning pays off financially too.  You can rely on us to do the job as needed, without delays or budget creep.
Extensive documentation.  Every step we take is fully documented, and we provide you with all the records necessary for insurance companies, auditors, or other environmental authorities.
24/7 support.  Our phone lines are always open, and we're on-call for emergency services when needed.
We have an extensive track record of success, which leads homeowners, builders, property managers, and governmental agencies to all rely on us for demolitions and environmental regulation.
Contact us to learn more.