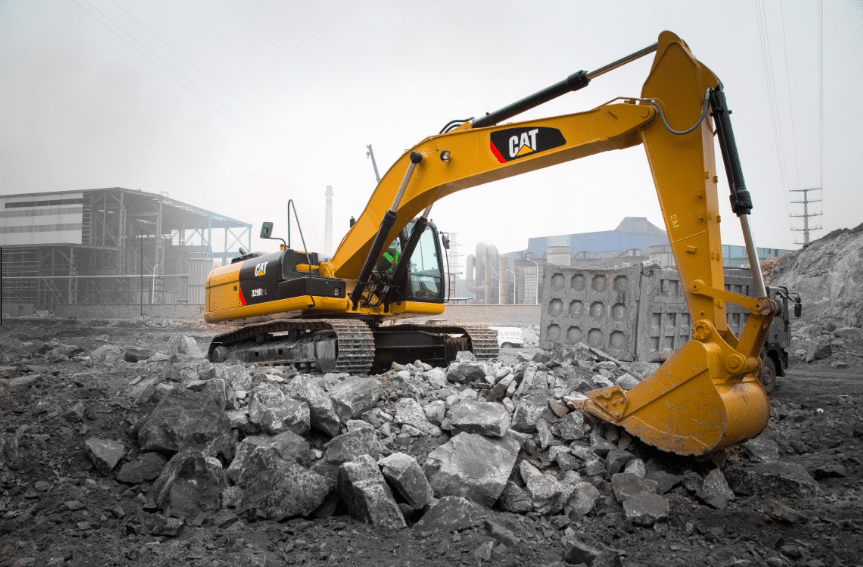 ACM Provides Safe Environmentally-Friendly Demolition Services To Massachusetts And New Hampshire
For over twenty years, ACM has focused on providing safe and effective demolition services, as well as environmental cleanup, across Massachusetts, New Hampshire and Maine.  We've earned a reputation as one of the leading providers of demolition services, with a steadfast commitment to safety.
Whether you simply need to strip a property down to ground level, or you're preparing for renovations, partner with ACM to get the job done right the first time – and without harming the environment in the process.
The Need For Environmentally-Aware Demolition
Simply put, modern construction is full of materials which have been proven to be a detriment to the environment if and when released.  To merely demolish a building or structure with heavy machinery, risks releasing numerous pollutants into the atmosphere.
The most common of these include:
Asbestos:  Widely used as insulation prior to the 21st century, asbestos is now recognized as a deadly carcinogen which kills tens of thousands of people every year.
Synthetic Mineral Fiber: A replacement for asbestos, SMF is only moderately better, and can also cause health issues if inhaled.
Lead:  Older buildings may contain significant amounts of lead, such as in pipes or paint, which is known to be deadly to people and the environment.
Polychlorinated Biphenyls:  PCBs were used as an insulating fluid throughout the 1930s-70s, but has been found to degrade into highly toxic materials that, among other things, may cause birth defects.
Mold:  Older buildings may easily contain large colonies of mold, mildew, and other poisonous infestations which spread via microscopic spores.
Ozone Depleting Substances: ODSes are a wide range of chemicals used in construction which are all known to be harmful to the ozone layer, a necessary part of our atmosphere that helps protect the planet from solar radiation.
Carbon.  Release of additional carbon into the atmosphere needs to be prevented whenever possible, as it contributes to global climate change.
In addition, many sites – particularly industrial spaces – may contain numerous dangerous chemicals stored away, or even completely forgotten about.
To safely demolish buildings without creating new hazards to people or the environment takes skill, dedication, and experience – which is why people turn to ACM for safe demolition services.
Safely Demolishing Your Property
How does ACM perform demolitions which are carried out safely?  Each demolition has to be carefully planned, with a unique strategy tuned to minimize the risks.
1 – Site Survey
The process begins with a thorough top-to-bottom survey of the property, cataloging everything in it.  Our demolition planning team will take numerous samples of materials within the property which will be lab-tested to determine their makeup, such as testing paint for lead or testing insulation for asbestos.  Any stored hazardous chemicals will also be cataloged to be dealt with.
At the same time, all potentially-recyclable materials will also be noted.  Wood, metals, concrete, even some plastics may be salvageable.  Environmentally-aware demolition services look to reclaim as much material as possible, and pass it on to relevant recycling services.
2 – Planning
Once we have a full picture of the building, its contents, and potential risks, we can put together a full plan of demolition.  This will include mitigation strategies for all known hazards.  The plan will be custom-tailored to the property.
As the owner/manager, you will be part of the process from the beginning.  We will thoroughly discuss all plans, and the step-by-step process for removing hazardous materials.  We want you to be an engaged and active participant in the process.
3 – Execution
Once the plan is approved, our team of experts along with our trusted partners will roll in and handle the demolition.  At every stage, environmental consultants will be available and overseeing the process, to prevent any unexpected issues.  At all times, we maintain awareness of the potential of air, ground, and water contamination and work to prevent it.
4 – Cleanup
After primary demolition is completed, we also assist in final cleanup – hauling away all remaining materials and disposing of them in environmentally-appropriate ways.  All recyclables are sent to be reclaimed, and all hazardous materials are disposed of according to current best practices on hazmat removal.
ACM Keeps You, Your Property, And The Planet Safe
Our reputation speaks for itself: government agencies, businesses, and private owners all know they can trust ACM for safe and effective demolitions.  We have the equipment and know-how to handle any demolition site, no matter how large or small, while always conforming to regulations and best environmental practices.
When you need a demolition team on site, call in ACM for top-quality environmentally-safe work.